Product Description
Silver-Zinc Regcargeable Battery Bank 15XYG45AH Details
Model Number:15XYG45, 15XYG45-3
Nominal Capacity: 45Ah
Weight: 17.9kg
Size: 434*131*224MM
Screws of Terminal: M10
Voltage: 22.5v
Usage: aircraft , submarine, military,etc.
Container: Stainless Steel
Brand Name: TaiHang or OEM
Certificate: ISO 9001, 14001, 18001,ect.
Silver Zinc Ag-Zn

Storage Battery
Taihang Silver-Zinc battery (Ag-Zn battery)has the properties of small volume, light weight, large capacity,high specific energy and high specific power,low self-discharge and steady discharge voltage,etc.
Silver-zinc Primary battery use(-)ZnKOHAgO(Ag2O)(+)electrochemical system. When storage in dry state,active electrode and electrolyte are storaged separately, so can be able to storage for a long time. Once you need use it, can be generated power by electrical signal break the sealing membrance,electrolyte can quickly be injected into the cell stack, active battery bank quickly,outputing power to outside.
Capacity range: XY8ah to XY1100ah
Our silver zinc battery are widely used in lighting,starting, power, standby power for aircraft,precision instruments and remote measuring.

Product Picture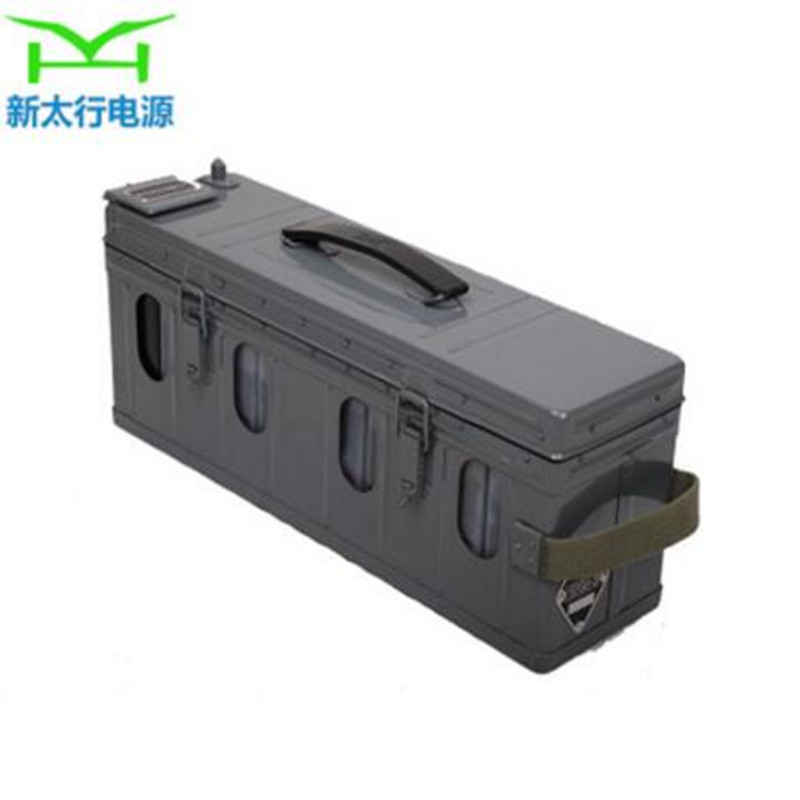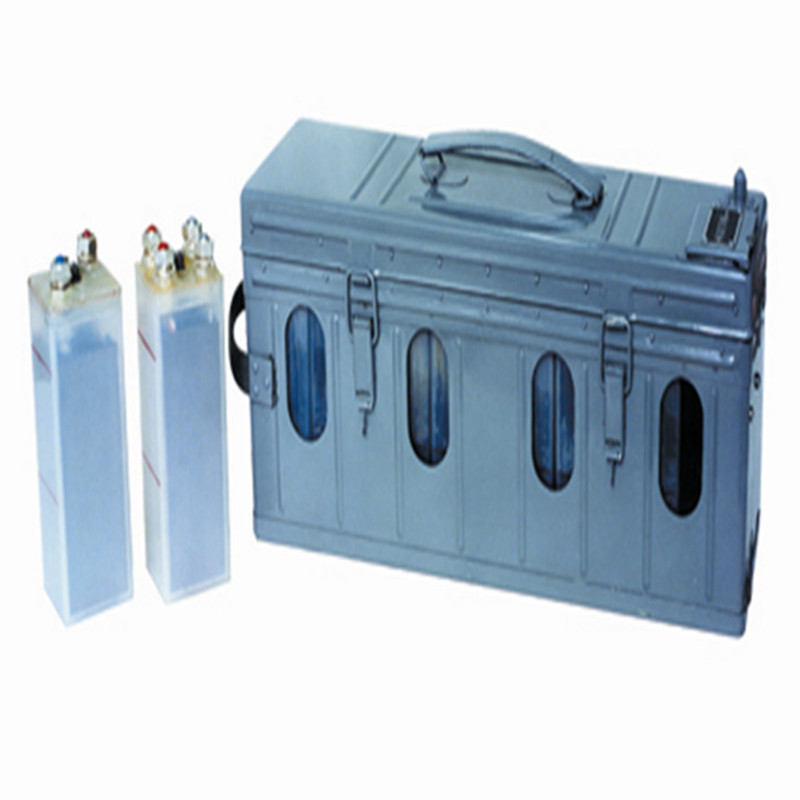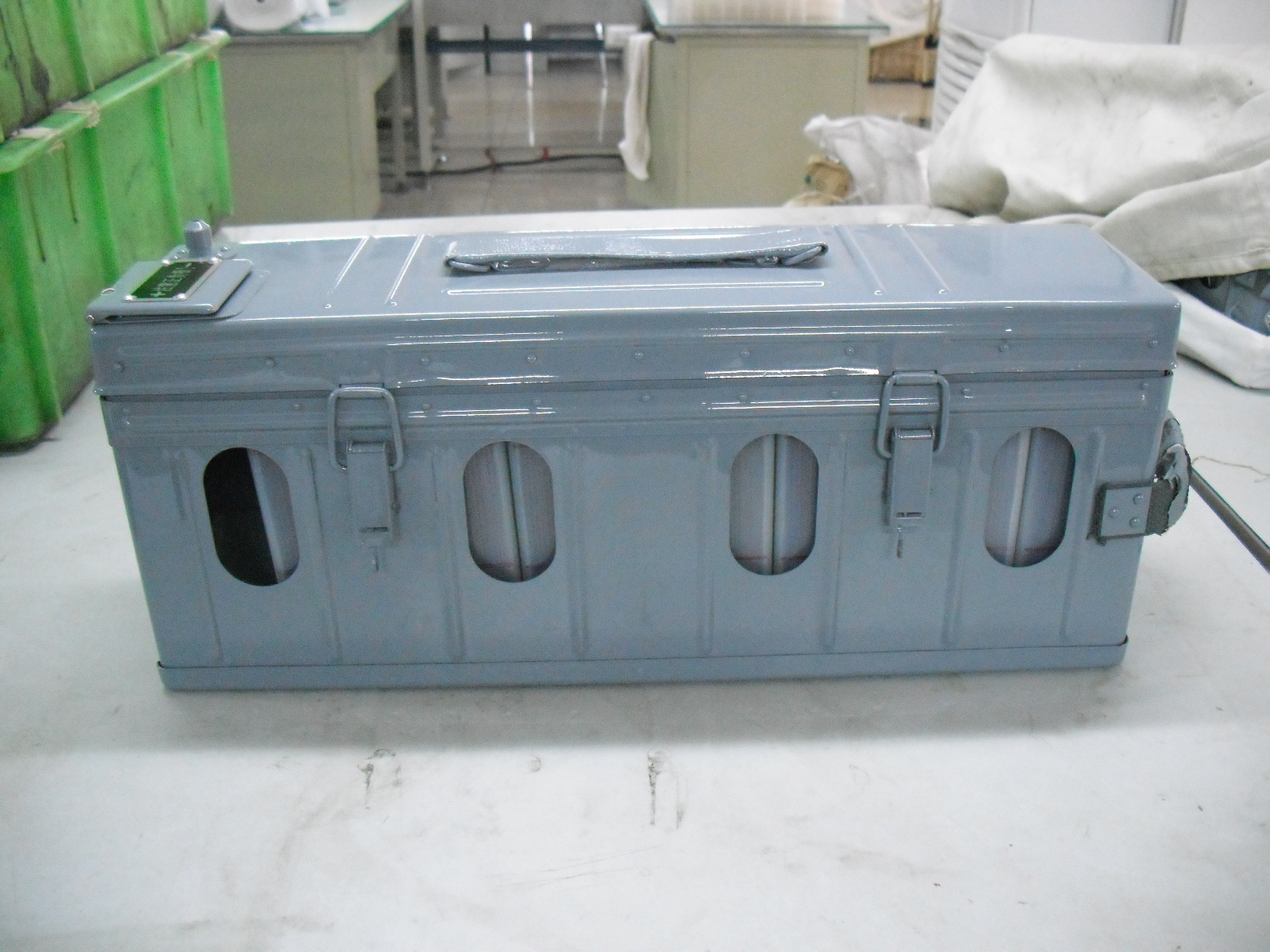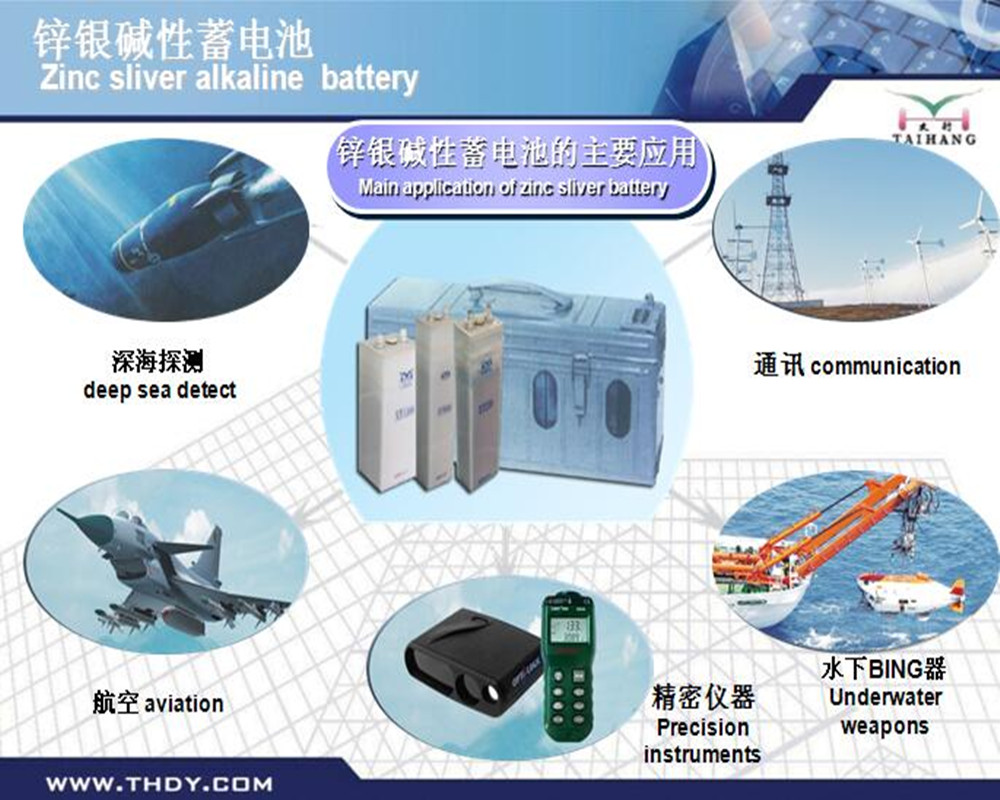 Company Introduction
Established in 1956, during the China first five-year-plan, Henan Xintaihang Power Source Co., Ltd. (Factory No.755) was the first R&D and manufacturing enterprise in China in the field of alkaline storage batteries and modular power system and it was also the military factory which owned the most varieties rechargeable batteries in domestic. Taihang was located in national Chemistry and Physicals Power Source Industrial Park, Xinxiang City, Henan, China.


As a high-tech enterprise, Taihang was the vice chairman of China Chemistry and Physicals power industry association, and one of China's top 100 battery manufacturers. Since establishment, Taihang kept undertake the task of scientific research & production of weapons and equipment for a long time,was one of major supporting manufacturers of key national projects.

Our company obtain a series of management system and product certifications, such as: ISO9001:2008 Quality Management System certification, ISO14001:2004 Environmental Management System certification,OHSAS18001:2007Occupation Health & Safety Management System certification , ISO/TS16949:2009 Quality System Certification of Automobile Industry, International Rail Industry Quality System certification (IRIS) ,China Railway Product Certification Center (CRCC), communication products certification (TLC) ,mining product safety standard certification, CE ,UL, etc.

The "Taihang" brand products (independently researched and developed by this company) include lithium-ion battery, nickel-cadmium battery, nickel-iron battery, zinc silver battery and power management systems, battery equipment and other multi-series products. Many products won the scientific and technological progress awards of provincial level. Among them, the GNZ100, GNZ150- (2), GNZ300 model alkaline batteries won the unique national silver award. The company developed zinc-silver battery which provided full power guarantee for the "863" national major project "dragon deep sea manned submersible", and produced main supporting storage batteries& heating component for military use large transport aircraft ; R&D power system for high-speed train CRH380 series, E27 / 28 series and standard motor train unit , establishing and improving series assorted power supply system for high-speed motor vehicle and urban rail vehicle; Participated in the national major technology research program "deep sea (11000 meters) submersible development and deep-sea frontier key technology research "and other major technical research projects."Taihang" brand batteries and power source systems win a high admiration in many fields, especially in military equipment, high-speed motor vehicles, subway light rail, new energy vehicles, electricity, telecommunications, radio and television, mines, vessels. Those products have been exported to many countries or areas like Europe, America, the Middle East, Southeast Asia, etc.

taihang silver zinc battery