Product Description
About Us:
Company Name: Henan Xintaihang Power Source Co.,Ltd
Business Type: Manufacturer
Factory Founded Year: 1956
Factory Size: 262000m2
Product/Service:
Nickel-Cadmium battery: Pocket Type(Low/Medium/High discharge rate,10~1200Ah)
Sintered Type: 5.5~240Ah, Sealed Cylindrical Type:0.3~13Ah
Nickel-Iron battery: Capacity range 20~1000Ah
Silver-Zinc battery: Capacity range 8~1100Ah,
Valve regulated lead-acid battery: Capacity range 50~3000Ah
Li-ion battery: Capacity range 0.9~32 Ah
Certificate: ISO 9001, 14001, 18001, SGS,CE, CRCC,ect.
Nickel Iron Battery 1200AH Details
Model Number: TN1200
Nominal Capacity: 1200Ah
Weight: 75kg
Size: 398*184*560
Screws of Terminal: M20*1.5
Voltage: 1.2v
Usage: UPS or Solar
Container: ABS
Cycle life: ≥2000 times
Brand Name: TaiHang or OEM
Product Picture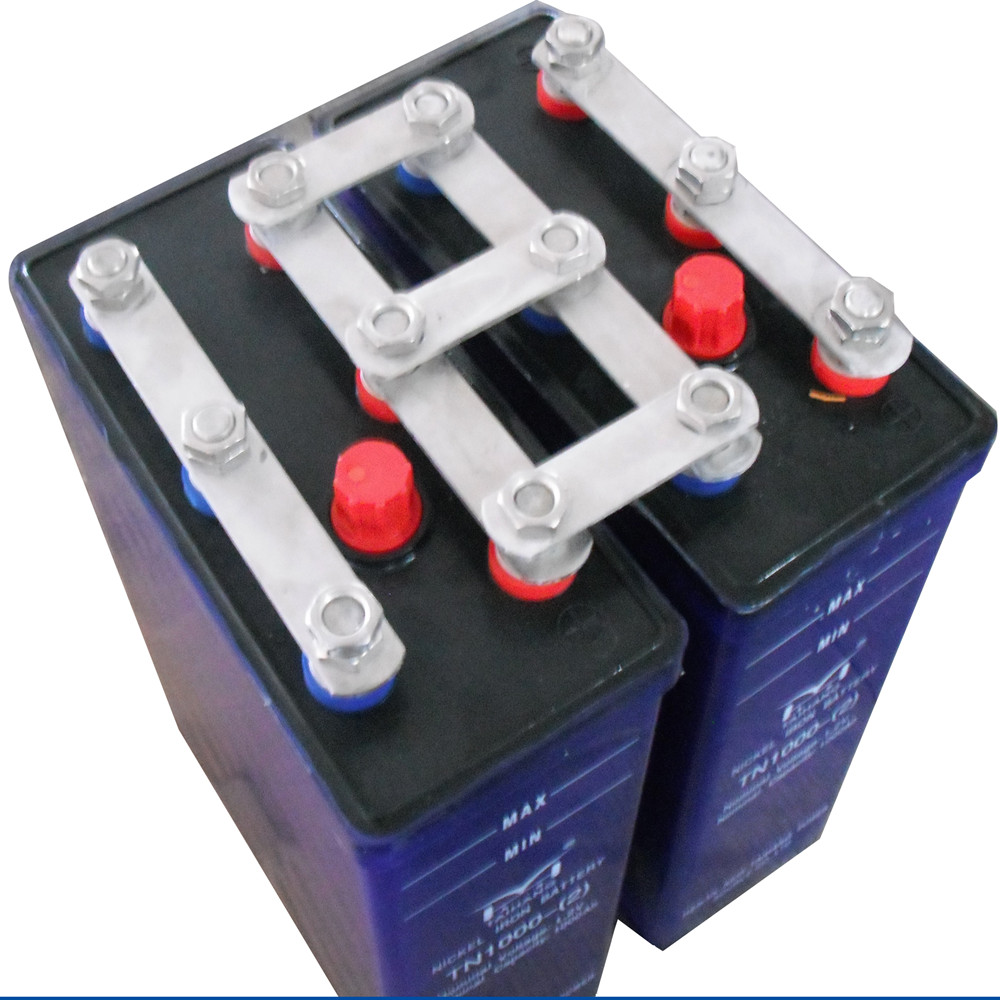 Why choose Nickel Iron Battery (Nife Battery)

The PV market got a great development in past decades. Now the storage batteries are chosen strictly
for PV system. The mainstream batteries was lead acid type because of its cheap price. However,
nowadays more and more people pay attention to battery performance and envrionment problem. Its
features are long service life, 100% depth of discharge and non-pollution etc. So the nickel iron batteries are more and more popular in PV market. The TN series nickel iron batteries which manufactured by
Henan Xintaihang Power Source Co.,Ltd. are designed by advanced technology. They have strong
structure of welding plates, ABS material container and special flame retardant valve controlled air plug.

Taihang Batteries provide professional service for 12v/24v/48v battery bank of nickel iron batteries.

12 Volt Bank(10 cells)
12v battery system are generally constrained to about 2500 watts of input power.

24 Volt Bank(20 cells)
24v battery system is great for off-grid applicationswhere total space is limited.

48 Volt Bank(40 cells)
48v battery system is moden and efficient. Lower cable amperages translate into thineer and cheaper
wire and there are fewer concerns with over-current protection devices.